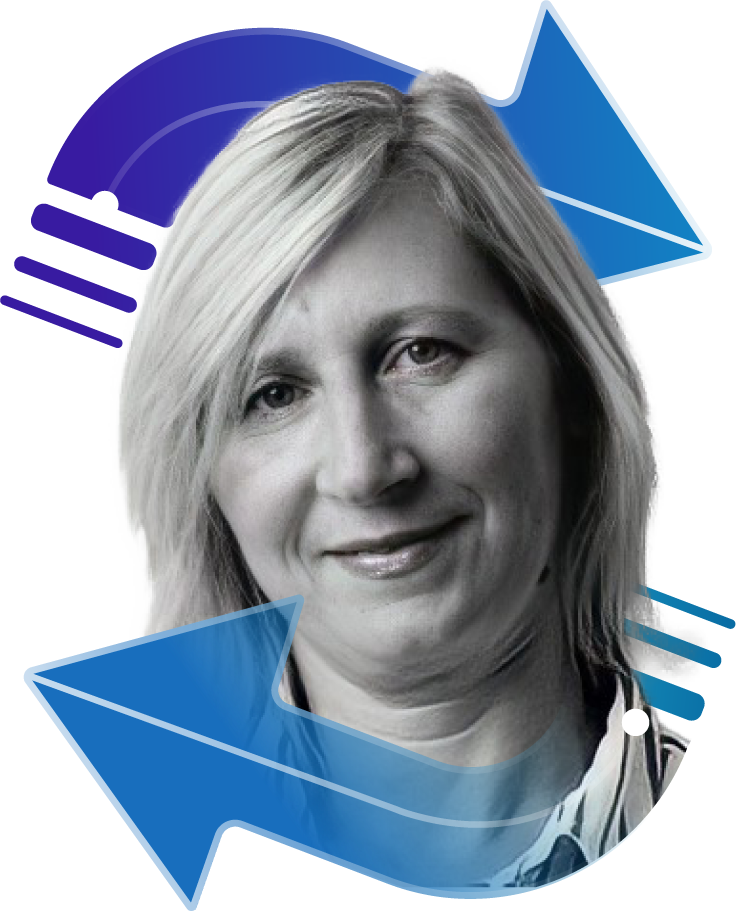 Lynda Girvan
Head of Business Analysis @CMC Partnership Consultancy
Lynda Girvan has over 25 years' experience in business and systems development and transformational change. Lynda has extensive experience of adding value to organisations, from coaching agile development teams through to advising and coaching on Board-level change programmes. Lynda's particular strength is applying her knowledge of change, business analysis and agile to help organisations overcome challenging business problems, such as agile transformation and organisational agility. Lynda is CMC Partnership Consultancy's Head of Agile and Business Analysis, an Agile Coach with the Scrum Alliance, a Fellow of the BCS, The Chartered Institute for IT and a Prosci® Change Practitioner. Lynda is co-author of the BCS books, 'Agile from first principles' (2022) and 'Agile and Business Analysis'(2017) and experienced speaker and key note speaker on these subjects at European and international conferences.
Keynote: The infinite organisation – a vision of agility as growth and opportunity
With the market and technology changing at increasing speed, more and more organisations are failing to keep up with the pace required to succeed. Organisations that can't or won't adapt to the rapid changes in the world they operate in will struggle to survive and may lose their customer base. Business agility is essential for organisations to continually review their products and services and maintain and grow customer loyalty. Becoming an agile organisation is not a one-off transformational activity, but a continuous journey of improvement involving all aspects of the organisation and its culture. Avoiding this journey can result in consequences, such as organisational debt.
This session will explain four dimensions to consider to achieve business agility, identifying organisational debts that will spawn if organisational agility is not considered, It will also address the challenges this poses to BAs as they strive to overcome the organisational debt to help their organisation thrive in the digital era.
This session is relevant for all the attendees including who are new to the field.
Contact Us
BA-Works Business Analysis Services
Maslak Mah. Ahi Evran Cad. Maslak 42 Plaza, A Blok, No: 9, Kat:11, Maslak-Sarıyer, İstanbul, 34398, Türkiye
Email: conference@baistanbul.org
Phone: +90 212 276 06 41

Visit Website