First International Business Analysis Conference of Region
BAistanbul is the first and only International Business Analysis Conference in Turkey & South East Europe, and
hosted by BA-Works.
In this 4th year we will meet at December 4th at Swissotel The Bosphorus Istanbul,
for exchanging experiences, ideas and visions on Business Analysis.

BAistanbul 2018 Conference Motto
Design Driven Transformation for Creative, Digital & Innovative Businesses
– Design Driven Business Analysis in Agile World
– Design Driven Tools and Methodologies
– Role of BAs in Customer-Centric, Innovative and Agile Organizations
– Service Design: How to Align UX and Backstage Operations?
– CX Approaches for a More Customer Centric Organization
– New Approaches: "Design Thinking" and "Design Doing"
– AI, Big Data, IOT, Robotics, DesignOps and DevOps Concepts in Digital Transformation
2018-19 Edition:
TBAR: Turkey Business Analysis Report
Turkey Business Analysis Report is prepared by BA-Works for the first time in Turkey and it paints the picture of Business Analysis sector in Turkey.
Download Reports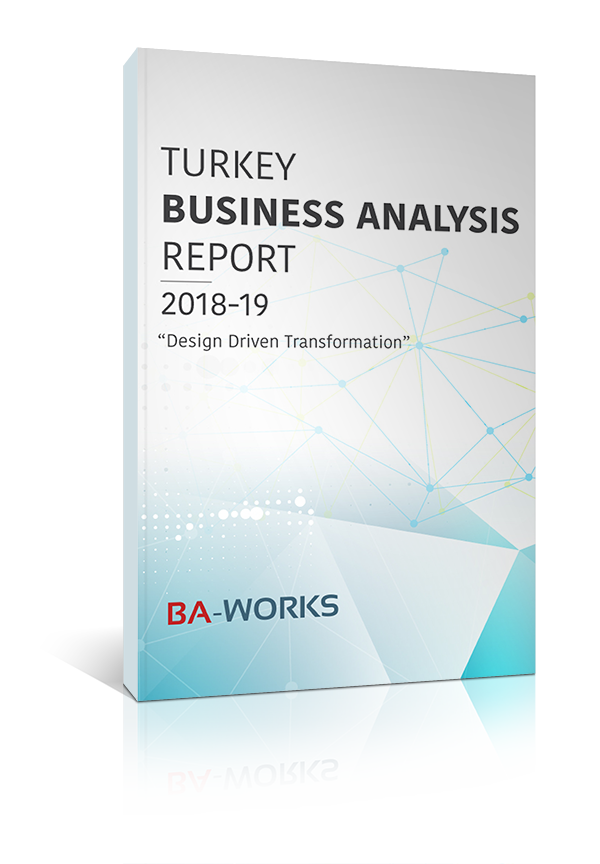 Previous Conferences & Reports
Contact Us
BA-Works Business Analysis Services
Eski Büyükdere Street.
Maslak Business Center,
Block: A Floor: 8
Sarıyer / Istanbul – Turkey
Email: conference@baistanbul.org
Phone: +90 212 276 06 41

Visit Website