BAistanbul 2018 Conference Motto
Design Driven Transformation for Creative, Digital & Innovative Businesses
- Design Driven Business Analysis in Agile World
- Design Driven Tools and Methodologies
- Role of BAs in Customer-Centric, Innovative and Agile Organizations
- Service Design: How to Align UX and Backstage Operations?
- CX Approaches for a More Customer Centric Organization
- New Approaches: "Design Thinking" and "Design Doing"
- AI, Big Data, IOT, Robotics, DesignOps and DevOps Concepts in Digital Transformation

Emrah Yayıcı, BA-Works
Opening Ceremony Speech
Business Analysis + Design Thinking + Design Doing:
Creating "the New" as "a Team"
Aric Wood
Keynote: Navigating for Change:
Design Principles for Successfully Launching Transformation Projects
Learn More
Rich Nadworny
Keynote: Designing Your Business: Staying Competitive and Innovative in Changing Times
Learn More
Ignite Session: Ales Stempihar
Title: Design a New Project Management with a little(!) help from BAs
Panel
Think Together + Do Together
Innovative companies are not only "Design Thinkers", but also "Design Doers" who turn imagination into creativity. Apply Design Thinking and Agile to unite business and IT as "one team".
CONFERENCE
SUPER EARLY BIRD FEE
CONFERENCE
EARLY BIRD FEE
20% extra discount for IIBA® Worldwide members.
Joining BAistanbul Conference is not mandatory to attend the workshops.
Why You Should Attend BAistanbul Conference?
Convince Your Manager
How can you persuade your manager?
2018-19 Edition:
TBAR: Turkey Business Analysis Report
Turkey Business Analysis Report is prepared by BA-Works for the first time in Turkey and it paints the picture of Business Analysis sector in Turkey.
Download Reports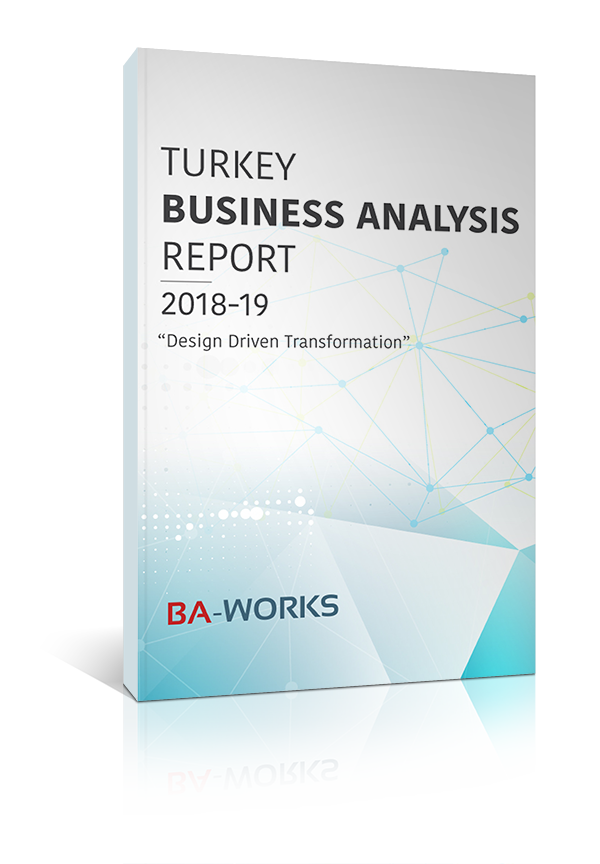 Previous Conferences & Reports
Contact Us
BA-Works Business Analysis Services
Eski Büyükdere Street.
Maslak Business Center,
Block: A Floor: 8
Sarıyer / Istanbul – Turkey
Email: conference@baistanbul.org
Phone: +90 212 276 06 41

Visit Website