3rd December 2019, Tuesday
Sheraton Grand Istanbul Atasehir

TAKE A LOOK AT BAISTANBUL'18
First International Business Analysis Conference of Region

BAistanbul is the first and only International Business Analysis Conference in Turkey & South East Europe, and
hosted by BA-Works.
In this 5th year, we will meet on December 3rd, 2019 for exchanging experiences, ideas and visions on Business Analysis.
BAistanbul 2019 Conference Motto
Business Ops: Next Generation Business Analysis
-The Future of Business Analysis in DevOps World
-Facilitate Digital Change and Innovation
-Data Driven Business Analysis
-Design Sprint in Agile Business Analysis
-Existentialism of Employee Experience for Customer Experience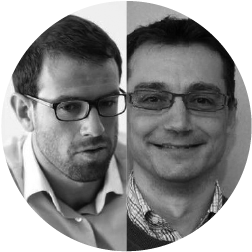 Experiencing 'Digital Solution Design Canvas' Using the Innovative LEGO® SERIOUS PLAY® Methodology
BAistanbul Conference 2019 Regular Fee
2018-19 Edition:
TBAR: Turkey Business Analysis Report
Turkey Business Analysis Report is prepared by BA-Works for the first time in Turkey and it paints the picture of Business Analysis sector in Turkey.
Download Reports
Previous Conferences & Reports
Contact Us
BA-Works Business Analysis Services
Eski Büyükdere Street.
Maslak Business Center,
Block: A Floor: 8
Sarıyer / Istanbul – Turkey
Email: conference@baistanbul.org
Phone: +90 212 276 06 41

Visit Website