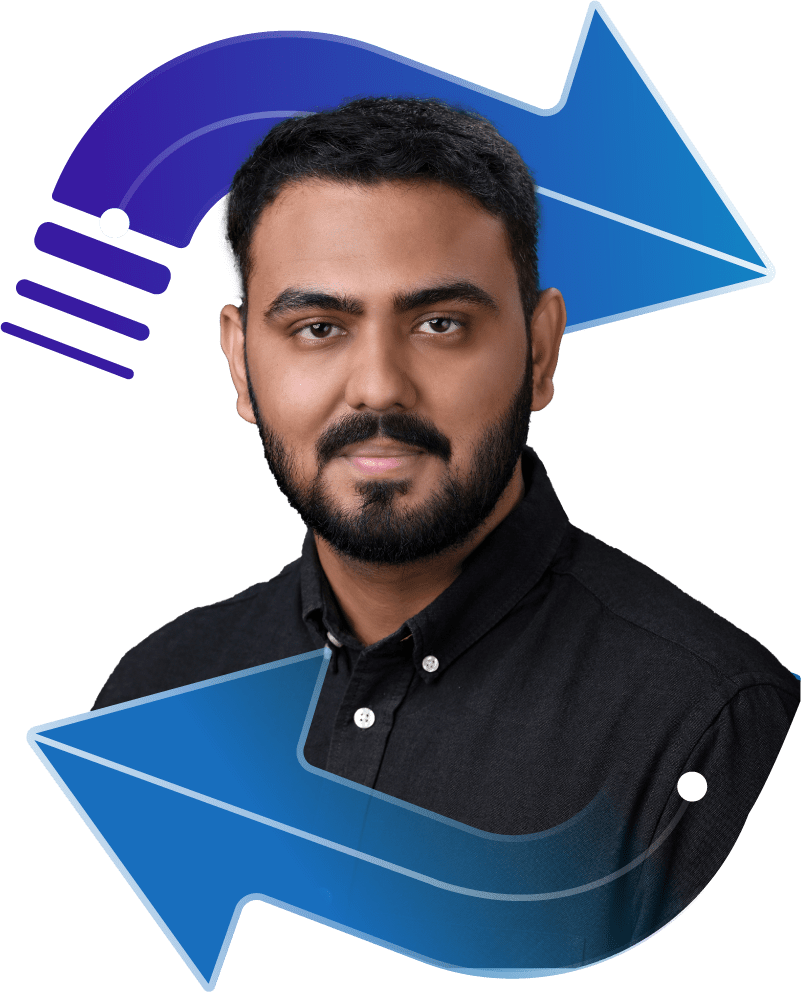 Rahul Thacker
Senior Product Manager @Quinbay
Rahul
 is a high-agency domain-agnostic Product Manager with 6+ years of experience delivering B2C & B2B solutions. His stints as a Developer & Business Analyst earlier in his career have armed him with a well-rounded approach to software development. While he has worked in various capacities across the network automation, IoT, insurance, & more recently in the e-commerce space, his core interest lies in building data & business intelligence capabilities. He enjoys driving teams and organisations towards a data-informed approach to decision making.
Outside of his core work, 

Rahul

 
runs a nascent YouTube channel where he interviews experienced individuals on the first steps that students looking to break into different career paths in
 the industry can take, which is his way of giving back. He 
is passionate about facilitating workshops, loves traveling, & has a penchant for discovering rustic old cafés in odd places.
Speech: Principles Of Business Analysis To Swear By
Business Analysts, in essence, are change catalysts. Their core responsibility is to identify needs to be fulfilled, & collaborate across/up organisations to deliver solutions that fulfill those needs. However, for someone who's either starting out their journey in the world of business analysis or is navigating through muddy waters, the noise & ideologies on delivering software can seem daunting. This talk implores us to take an explorative approach to problem solving, & treat every project objectively. Rahul aims to share principles formed through years of working across domains that business analysts can use as a framework to look at problems through. By the end of the talk, he aims to bring about a shift in mindset that can empower listeners to identify the right problems and create valuable solutions.
This session is relevant for all the attendees including who are new to the field.
Contact Us
BA-Works Business Analysis Services
Maslak Mah. Ahi Evran Cad. Maslak 42 Plaza, A Blok, No: 9, Kat:11, Maslak-Sarıyer, İstanbul, 34398, Türkiye
Email: conference@baistanbul.org
Phone: +90 212 276 06 41

Visit Website