First International Business Analysis Conference of Region
BAistanbul is the first and only International Business Analysis Conference in Turkey & South East Europe, and
hosted by BA-Works.
In this 4th year we will meet at December 4th at Swissotel The Bosphorus Istanbul,
for exchanging experiences, ideas and visions on Business Analysis.

Emrah Yayıcı, BA-Works
Opening Ceremony Speech
Aric Wood
Keynote: Navigating for Change:
Design Principles for Successfully Launching Transformation Projects
Rich Nadworny
Keynote: Designing Your Business: Staying Competitive and Innovative in Changing Times
BAistanbul 2018 Conference Motto
Design Driven Transformation for Creative, Digital & Innovative Businesses
– Design Driven Business Analysis in Agile World
– Design Driven Tools and Methodologies
– Role of BAs in Customer-Centric, Innovative and Agile Organizations
– Service Design: How to Align UX and Backstage Operations?
– CX Approaches for a More Customer Centric Organization
– New Approaches: "Design Thinking" and "Design Doing"
– AI, Big Data, IOT, Robotics, DesignOps and DevOps Concepts in Digital Transformation
2018-19 Edition:
TBAR: Turkey Business Analysis Report
Turkey Business Analysis Report is prepared by BA-Works for the first time in Turkey and it paints the picture of Business Analysis sector in Turkey.
Download Reports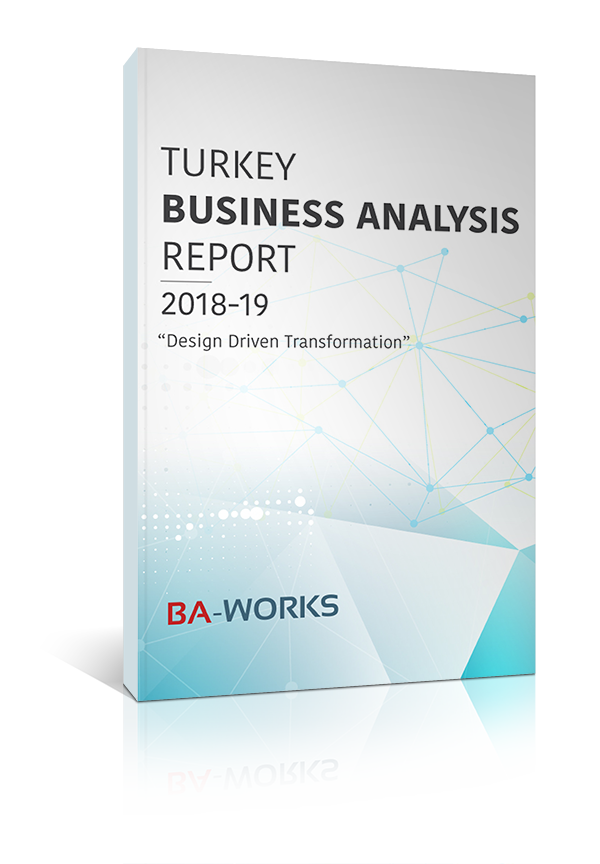 Previous Conferences & Reports
Contact Us
BA-Works Business Analysis Services
Eski Büyükdere Street.
Maslak Business Center,
Block: A Floor: 8
Sarıyer / Istanbul – Turkey
Email: conference@baistanbul.org
Phone: +90 212 276 06 41

Visit Website