First International Business Analysis Conference of Region
BAistanbul is the first and only International Business Analysis Conference in Turkey & South East Europe, and
hosted by BA-Works.
In this 3rd year we will meet at December 5th at Swissotel The Bosphorus Istanbul,
for exchanging experiences, ideas and visions on Business Analysis.
This Year's Conference Theme:
Uniting the Perspectives
Perspectives in Business Analysis for adapting to the new methods and technology trends like:
– IoT, Virtual Reality, AI, Big Data, Blockchain etc.

Get to Know Speakers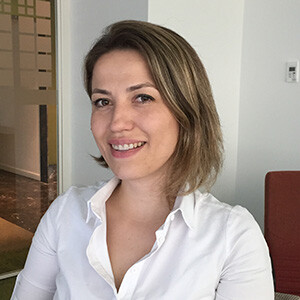 Sevil Kodaman
BA Manager, Product Owner
Moderator

Pınar Cinali, BA-Works
Opening Ceremony Speech
James Mayes, Mind the Product
Keynote: To be announced soon
Tolga Demirel, Agileanco
Ignite Session: The Path to Innovation with a Process Generating Agility
Learn More
Esra Seda Ediz, Doğuş Teknoloji &
Özlem Sema Dinçer, Doğuş Teknoloji
Sponsor Speech: Reconfiguring our Society with AI
Learn More
Cavit Yantaç, Microsoft
Ignite Session: Business Analysis and Innovation: From blockchain to artificial intelligence, ways of coping with trend headlines in technology
Learn More
Emrah Aydoğan, Garanti Teknoloji, &
Dr. Murat Bilgili, Ocnus
Ignite Session: From Chaos to Order: Digital Secret is B2A
Learn More
Panel Session #1
Sevil Kodaman, Anadolu Sigorta (Moderator)
Ali Kemal Uluer, VDF Filo
Arife Yüce Demircioğlu, GE Aviation
Cüneyt Dinçer, Garanti

Canay Atalay, Human Work Design
Ignite Session: Socratic Design: Enlightening The Dark Matter
Learn More
Janna Bastow, Prodpad
Keynote: To be announced soon
Super Early Bird Fee
₺

900

+ VAT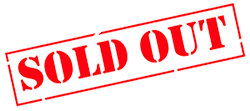 Early Bird Fee
₺

1200

+ VAT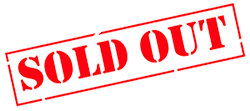 Regular Fee
Tickets Available!
Sponsorship Opportunities
Interested in sponsorship? Check the document below or contact us for more details.
Sponsorship Document
Previous Conferences & Reports
Launch of The New Edition:
TBAR: Turkey Business Analysis Report
Turkey Business Analysis Report is prepared by BA-Works for the first time in Turkey and it paints the picture of Business Analysis sector in Turkey.
Download Previous Reports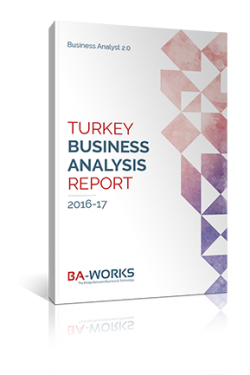 Videos From BAistanbul 2016
Contact Us
BA-Works Business Analysis Services
Eski Büyükdere Street.
Maslak Business Center,
Block: A Floor: 8
Sarıyer / Istanbul – Turkey
Email: conference@baistanbul.org
Phone: +90 212 276 06 41

Visit Website